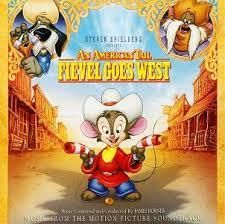 Vote:

6.4

Quality:

HD

Category:

Animation, Adventure, Family

Starring:

Phillip Glasser, James Stewart, Erica Yohn, Cathy Cavadini

Director:

Phil Nibbelink, Simon Wells
Storyline: In this animated sequel to An American Tale, Fievel Mousekewitz strikes out from not-so-enthralling New York City in a wagon train headed West. Helping propel the departure is a crafty cat named Cat R. Waul (John Cleese) who tells our Fievel that out West the cats and mice get along just fine. Once on the trail, Fievel finds that the cat's real plan is mice meat pie out of the little rodents, and Fievel tries his darndest to warn everyone, but to no avail. On his side, however, are a couple of friendly cats, including one named Tiger (Dom Deluise).