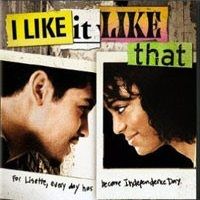 Vote:

6.7

Quality:

HD

Category:

Comedy, Drama, Romance

Starring:

Lauren Vélez, Jon Seda, Tomas Melly, Desiree Casado

Director:

Darnell Martin
Storyline: Lisette and husband Chino face marital difficulties. She is fed up with the kids, while he has job troubles. His mother Rosaria hates Lisette and the neighborhood tramp has designs on Chino...