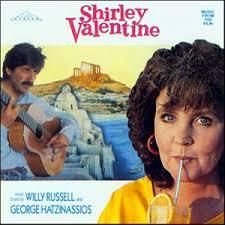 Vote:

7.2

Quality:

DVD

Category:

Comedy, Drama, Romance

Starring:

Pauline Collins, Tom Conti, Julia McKenzie, Alison Steadman

Director:

Lewis Gilbert
Storyline: Shirleys a middleaged Liverpool housewife, who finds herself talking to the wall while she prepares her husbands chipnegg, wondering what happened to her life. She compares scenes in her current life with what she used to be like and feels shes stagnated and in a rut. But when her best friend wins an allexpensespaid vacation to Greece for two, Shirley begins to see the world, and herself, in a different light.