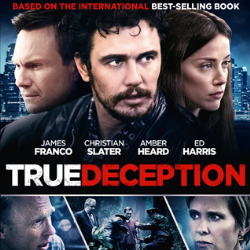 Vote:

6.3

Quality:

HDrip

Category:

Action, Drama, Thriller

Starring:

Amber Heard, James Franco, Wilmer Valderrama, Christian Slater

Director:

Pamela Romanowsky
Storyline: The Adderall Diaries is a 2015 American crime thriller film written and directed by Pamela Romanowsky, based on a "true-crime memoir" book of the same name by Stephen Elliott. The underlying true crime is the Hans Reiser murder case. The film stars James Franco, Ed Harris, Amber Heard and Christian Slater.