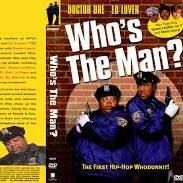 Vote:

5.4

Quality:

HD

Category:

Comedy, Drama, Mystery

Starring:

Ed Lover, Doctor Dré, Badja Djola, Cheryl 'Salt' James

Director:

Ted Demme
Storyline: Ed Lover and Doctor Dre are two inept barbers. Deciding that maybe they ought to find another line of work, they join the police. A big mistake, as far as their duty sergeant, Sgt Cooper is...